I received this most heartwarming comment on a top-notch Facebook group today.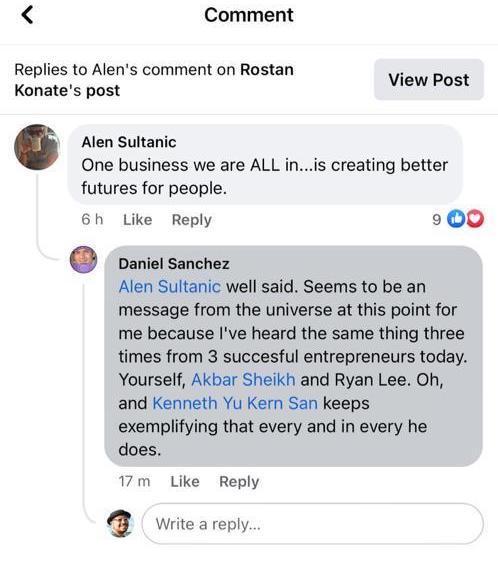 Thank you Daniel for the shoutout btw.
Indeed, I live and breathe giving my students the tools to create a more prosperous tomorrow.
Hence, that's why I'm doing a free 3-day program for you. You can register for the Zoom here.
Here's a sneak peek of what we're covering on the first day:
Why money doesn't stall, it redirects — and where to be position yourself to "catch" those dollars.
We live in a fear-based climate. How to leverage this action-driving emotion to sell more of your product or service.
The little-known strategies top marketers are using to power through the wallet-tightening economy and suffer little to no drop in sales.
And much, much more.
What are you waiting for? Here you go:
See you on the inside.