I'm writing this in Australia – it's been a fantastic week for me – I've toured famous hotspots such as the Melbourne Cricket Ground and Daylesford.

I've also reconnected with some old friends.

While Laura's away at a Board Meeting, lemme pen down my thoughts this week.
What I'm Watching:

I'm taking time off from work this week to watch the nature parks in Australia.
It's good to catch a breather – because the busyness of life can sometimes affect mental health.

Here is a picture I've taken: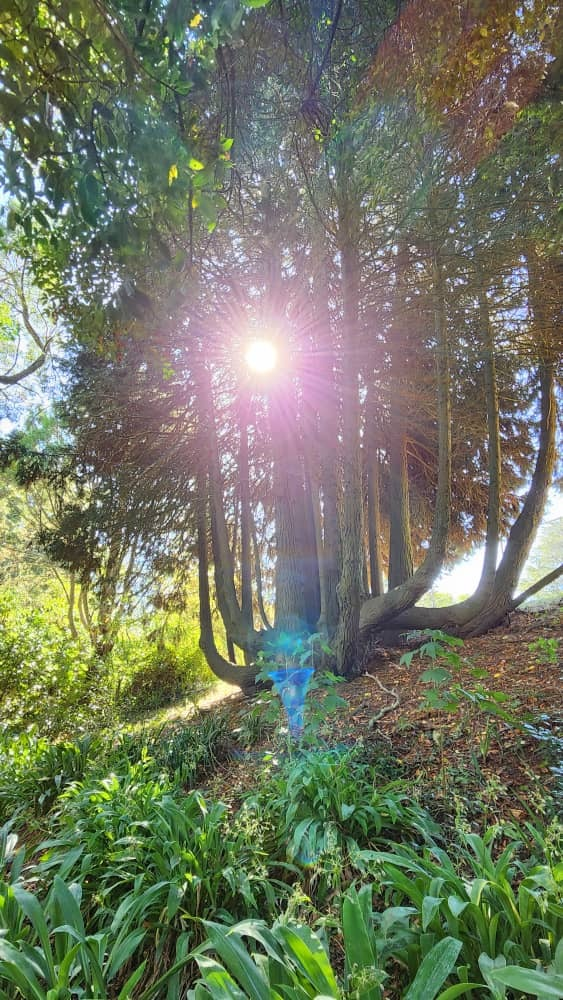 What I'm Reading:
I've been reading your replies regarding my "The Vault" event last week.
Some of you have shared your concerns about the upcoming recession – you're unsure how to pivot or tweak your offers.
Many are uncertain about the increasingly turbulent period that looms ahead.
With Meta undergoing a restructuring and Tik Tok getting increasing surveillance by the U.S govt… it seems like the social media game is becoming increasingly complex.

Deep in your gut – you'd know… that the old playbook you used in 2020-2022 is no longer relevant.
Lemme share what I think in the section below.
What I'm Thinking:

At this juncture, I just feel grateful to be mentally free from all the chaos and instability in the world today.
While I just enjoyed a large plate of Wagyu Steak and Red Wine earlier, I'm cognizant of all the distress that people are having in 2023.
Why?
Bank runs are happening worldwide – not just in the U.S. Countries like Nigeria and Kenya suffer badly as interest rates remain high.
People are worried – they don't know if they'd lose their jobs.
As Stagflation (high inflation & rising unemployment) hits, people see their rent, utilities, and grocery bills skyrocket.
These price increases are incredibly stressful for most people.
Because they're not free from the clutches of the world economy.
In WYODC, I pretty much write my own money whenever I feel like it… (Btw, I do it properly – not like the Federal Reserve).
As a result, life goes on – I eat well, and I sleep well.
While work can get stressful for me sometimes… there's no life without stress.
And when I ponder deeper about it, there are 3 reasons why I feel at ease.
1.My Finances are in Good Shape
This year is tremendously difficult for businesses and people who haven't saved enough.
I'm sitting on a pile of cash right now, waiting to invest in assets when the stock market tanks.
I've got enough money to sustain myself even if I rest for the next 3 months.
However, the same can't be said if I'm living food-to-mouth.
When I lack cash, I can't approach from an angle of abundance, and I wouldn't have the power to turn down projects I'm not keen on.
Your finances affect your mental state; hence, it's crucial this year.
2. I've Got a Gameplan Set
This year we've decided to commit all our attention and time to client success.
For WYODC to grow sustainably, we need to make a bigger impact on our clients.
Of course, this means we're making incremental efforts to improve ALL of our core offers – HGC, GC, and even Inner Sanctum.
As for Traffic and Reach, as you can tell… I've been doing Youtube Shorts which have been pretty effective so far.
3. I'm Moving towards my Vision
The recent economic crisis of several African countries really hit me because the continent holds a special significance in my heart.
It sucks to see millions of people suffering financially because of corruption and incompetence.
Because of this, I'm personally developing a plan to assist Africa economically – it's in the works (nothing is confirmed).
My work at WYODC will form the core – it's something I hope to teach in Africa one day.
In summary, I'm pretty aligned – in terms of my Finances, Plan & Vision.
Now, my question to you is this:
Are your Finances, Plans, and Vision aligned?
If you feel that your plans do not align with your vision…
Or your finances do not align with your plans…
If you're serious about finding business or personal alignment before The Great 2023 Recession hits, then come for my upcoming Mastermind "The Vault".
I'm hosting it in Malaysia, Penang, on June 1, 2023.
Perhaps all it takes is one idea or one speech to ignite that transformation you need.
I've invited the best of the best in the Online Marketing World to share their best frameworks and techniques with you.
Here, you'll experience the wealth-creation action that usually happens behind closed doors. (SNEAK PEEK: I'll share the finest mental models and advanced strategies about business, wealth-creation, and marketing.)