Hi
Here's the latest virtual event I'm speaking at.
I feel like a rockstar right now.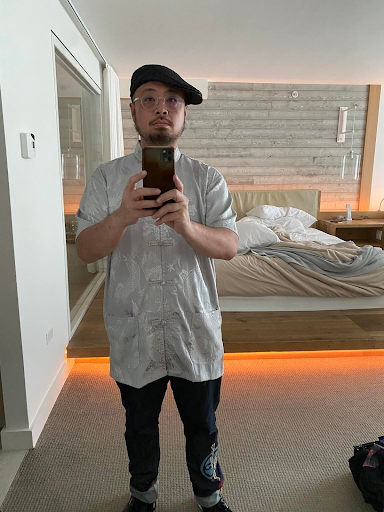 Because not only did I speak for the prestigious Mimosa Mastermind in Miami, Florida, I'm speaking for this amazing virtual event, sharing the stage with my heroes.
It's called the 7-Figure Expert Summit held by Dr Noah St. John, "The Father of AFFORMATIONS".

This event is interesting because it's a congregation of the Top 7-Figure Online Entrepreneurs sharing their top growth tactics to help businesses make an additional 6- or 7-figures in record time.
I'm personally extremely excited to be invited because there's a wide variety of topics shared at the event.

In fact, it's almost like an Online Business Buffet.
We have experts sharing on topics like:
Youtube Marketing: How to Get 3.5 Million Youtube Subscribers (Evan Carmichael)
Scaling your Business: How to make 7-Figures Working 10 Hours a Week (Igor Kheifets)
Profitable Virtual Events: Secrets of 6- and 7-Figure Virtual Events (Eileen Wilder).
Joint-Venture Partnerships: How To Attract And Connect With Ideal Joint Venture Partners (Charles Byrd)
Funnel-Building: The Better Way To Build Funnels And Sell Digital Products (Mike Filsaime)
Podcast-Marketing: How to Have Your Own Profitable Podcast (John Lee Dumas)
Email Marketing: How To Create Killer High-Converting Promo Emails in MINUTES! (Jon Benson)
Facebook Groups: The #1 Classified Method to Grow, Engage, & Monetize Your Facebook Group (Cierra Lueck)
Also, at the 7-Figure Expert Summit, I'll be speaking on this topic:
"HOLY GRAIL OFFERS: 3 Magic Ingredients to Create an Irresistible Offer That Attracts Buying Frenzy, Supernatural Results and Customer Salivation".
If you're free, come for the 7-Figure Expert Summit…

I'm sure you will learn a ton – From traffic strategies, conversion techniques to even offer creation ideas.

Plus, it's a free digital summit so you don't have to invest time and money to travel (which is a huge pain…)
I personally lost my luggage in Chicago a few days back so you don't have to go through that risk if you're watching a virtual summit.

You can learn from the comfort of your own home or office or wherever you choose to listen to.
This Summit is jam-packed with everything you need to boost your business and scale your influence on autopilot!
If this sounds interesting, all that's left to do is to claim your virtual ticket before time runs out…
Secure your free ticket to The 7-Figure Expert Summit hosted by Dr. Noah St. John
You'll need to reserve your digital seat to attend so that Dr. Noah's team can send out your links to watch for free each day of the event.
This is going to be awesome!
So secure your free access NOWbefore this opportunity disappears…
To the Pursuit of Dreams, Desire and Destiny,
Kenneth Yu