Hi ,
My friend Alessio Pieroni has given me a sneak peek of his business.
He has worked with the industry's top players as the founder of Scale for Impact.
Alessio is also a former CMO managing multi-million-dollar funnels for Mindvalley.
He showed me the potential of Challenges Funnels.
In fact, Alessio built an agency completely based on Challenges Funnels.
He helped his first client, a famous personal growth author, to build Challenges and the results were mind-blowingly good.
In 10 days, they could make $400K in revenue… and an additional $100K in backend sales.
After the initial win, he doubled down on Challenge Funnels, which eventually helped his subsequent clients crush it.
They've been getting insane results like:
Generating $4M revenue in a couple of months (Just from challenges alone).
Sold 6-figures worth of sales for a Membership Program in an Italian Market.
Made over $400K in revenue for a UK-based client.
As you can see, challenges work no matter where you're based or what language you're speaking.
They work because these funnels generate crazy amounts of engagement – which is KEY for any marketing campaign.
For 2.5 years, Alessio has tinkered and tampered with hundreds of different challenges, and he's ready to show you what goes behind the scenes of a successful campaign.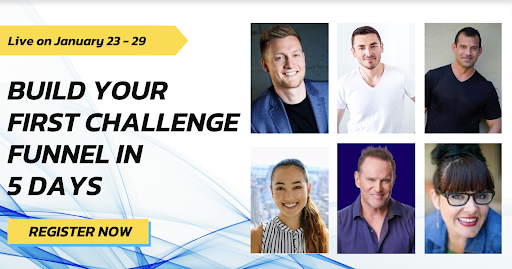 Alessio has broken down the model into easy steps so every course creator can access it, follow his templates, and build their own challenge funnel from scratch.

The best thing is these funnels are considerably fresh because most marketers aren't using them yet.
You can leverage this incredible no-tech strategy for building community and skyrocketing your course sales…
Even if you don't have an audience, prior marketing experience, or tech expertise.
With this LIVE training, you can realize the impact you were born to make.
==> Join us at the event and let's build your very first challenge funnel today
To the Pursuit of Dreams, Desire and Destiny
Kenneth Yu