Hey ,
Today, I want to share an amazing story with you.
It's the story of Mr T. (I'll reveal his name at the back)… but chances are you've already heard of this guy or might have even gone for his training.
Mr T. is one of a kind because he didn't win the biological lottery.
His parents divorced when he was 7.
He lived with his mother who later remarried. And has experienced a lot of chaos at home growing up.
When he was 17 years old, he left home and he never returned.
Mr T. later worked as a janitor because he could work from 10am to 2pm in the morning.
And he'd have the rest of the day to himself.
Instead of spending the time watching Netflix, or hanging out with his friends…
Mr T. spent his free time listening to personal development audios.
Then one week… he saved up $35 to attend one of Jim Rohn's Motivational Seminars.
There, he got a job helping Jim Rohn with his seminars and he was learning everything he needed to know from his biggest mentor.
Shortly, he picked up therapy and Ericksonian Hypnosis.
In 1980, he partnered with John Grinder and created several seminars across America.
Mr T. was also one of the first few people to explore Infomercials… this was how he first made an impression on millions of Americans.
In 1988, Mr T. made a major move which would transform his business and income forever.
He started releasing his first audio program – Personal Power.
This became a best-seller.
Then, he started launching more and more programs.
This made him a highly sought-after expert. Gradually, he started attracting high-profile clients ranging from billionaires, celebrities to even presidents.
Well, that's how "E.T to the MOON" works.
Mr T. would never have attracted all these high-income gigs and opportunities if not for his courses and programs.
And the strange thing is back in the day, we're talking about 1980s… he was one of the first few people to do it. Today, we're seeing many more people adopting the "E.T to the MOON" model.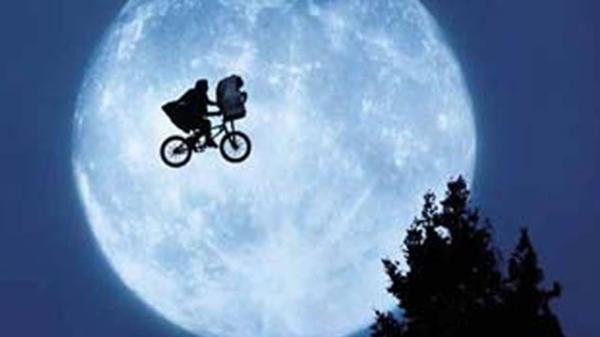 That's the "Expert's Trajectory To The Moon".
As we're entering an growing era of coaches and consultants, it's only going to get harder and harder to differentiate and position yourself.
And this is why… if you're running a High-Ticket Offer, you should consider about creating a Info Program like how Mr. T did.
Because having your own course is a pre-requisite if you want to be on a trajectory to hit explosive, exponential amounts of income coaching or training other people.
Back then Mr T. was probably the first few people to do it… and well, that's how he could grow from 6-figures to over $500 million in net worth.
And when many other experts realized that Mr T. was onto something… and that's why they started hopping on the bandwagon as well – People like Mike Geary, Mike Chang, David DeAngelo.
All of them created an info-product teaching their expertise. And then started offering coaching or consulting their proprietary method taught.
Well, that's how they grew from 5 figures to 7-8 figures.
That's the "E.T to the MOON" Model… and it has worked every single time for those who jumped on it.
Now, the good news is that… we're all not late to the party yet.
In fact, before info-products and online courses become mainstream… there will be a first adopter phase (and it's happening right now).
If this sounds interesting to you… check out why Kenneth think that Info-Products are the Perfect Wealth Vehicle.
Cheers,
Hoping your Business and Investments MOON,
Zach
P.S:
In case if you're wondering who Mr T. is…
He's none other than…
.
.
.
TONY ROBBINS!