Yo ,
How's it going?
Today, I'd like to give you some ideas on how I plan my copy projects.
I think beginners will find this super useful but if you're pretty experienced and you haven't used this yet… I'll encourage you to try it out.
Before we get into the hack, this hack works based on 3 simple premises:
Our brain tends to flock to whatever that is urgent.
Our subconscious brain can only work up to at most two things at once. (For me, I can only concentrate on one or two things… if I have too many, I can't cope.)
Our productivity and output is inversely related to the number of things we focus on. The more we try to work on different things all at once… the more unproductive we'd be. Our brain is like a computer, if it's working on 30+ apps, it's not gonna work as well as working on 1 app.
By now I think you get the gist…
So there are just 4 simple steps to what I'm gonna share:
Identify whatever that's urgent in terms of absolute deadline. Then rank its importance, if it's urgent and important, then I suggest you prioritize the task in your schedule.
Spread out these tasks across your week. Now, I have a preference to work on one copy project a day so I don't spread myself too thin. Unless I have an urgent task, I'd usually just stick to this.
Stick to this plan. Whenever you get a new project, you'd want to break it down into its separate tasks. E.g. Research, Compiling, Writing, Editing. Then you can plan your week based on that particular project and task.
Stick to one project a day if possible. It's much better if you were to do research and compilation of one particular project in a day… rather than working on 2 projects simultaneously.
Btw, Kenneth will be giving another Keynote in his upcoming Scale Up Summit titled "Profit Piranhas".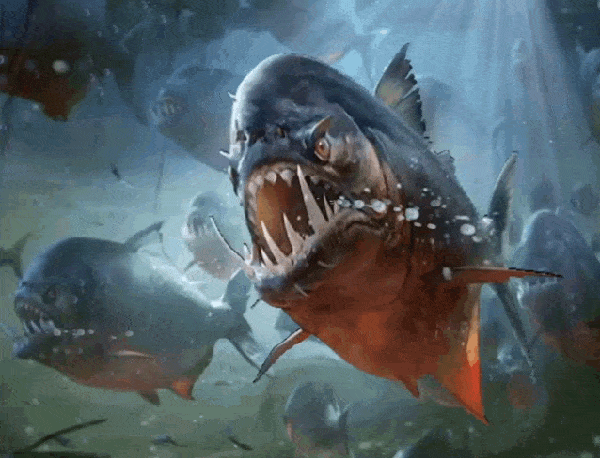 Here, he'll share about how to make a windfall from Low Ticket Offers from the Clickbank platform.
In it…. he'd share about things like:
SURPRISE! Why low-ticket items are bigger wealth creation vehicles compared to the high ticket industry.
The UFO Framework for creating products that attract superaffiliates like kittens to milk.
Why binge-watching Netflix holds the key to tell stories that utterly COMPELS the CB target audience to buy, buy, buy!
And much, much more.
Click here to book your seats!
Cheers,
Zachary "Simplify Your Workflow" Tan