Hey ,
I felt inspired to write this after I got a question from Pek Har, a WYODC member.
She was curious on what cryptocurrencies should she buy.
Now, crypto investing is a complex and deep topic.
Because there's no one-size-fits-all answer to everyone.
Moreover, this is a pretty new niche and nobody really knows how to value them properly.
Which is why I'd like to give my two cents on what coins I'm looking at.
And why.
First off, you have to understand that Crypto operates differently from stocks.
There's neither cash flow nor balance sheets for you to look at.
And that's one big objection most Gen-Xers and Baby Boomers have when they are looking at Cryptocurrencies.
Because stocks operate on a centralized basis while Crypto is largely decentralized.
Which is why both of them adopt a completely separate paradigm.
That said, I want to give you a quick checklist or framework you can use to evaluate any coins or projects you're looking at.
Here we go…1. Tokenomics: (Supply, Market Capitalization, Allocation).
Market Capitalization is super important as it will determine the coin's potential to grow.
Market Capitalization = Number of coins in circulation x current price.
For example:
AVAX and Dogecoin have a similar market capitalization but because AVAX has a much smaller supply of coins, the price of each coin is greater than Doge.
Market Capitalization is important if you want to estimate your profit from investing or trading.
While smaller caps have the tendency to 10x or even 100x, they are much riskier in nature.2. Inflation: Is there a fixed supply of the coin? E.g. Bitcoin or Ethereum?
For BTC and Eth, they are deflationary because of their fixed or diminishing supply. (Like gold).
The reduction in supply increases its prices over time.
Although the supply for BTC is fixed, it's considered a deflationary asset because of human error. When people forget their password to their BTC wallet, they lose their coins forever.
Ethereum is a deflationary asset because of how Ether is burned over time.
For cryptocurrencies which have an increasing supply, they are inflationary. (They are affected by inflation where the coin value diminishes over time).3. Value Proposition/Utility
Utility is reflected in the amount of use cases for that particular cryptocurrency.
Because of how coins like Ethereum and Solana have use cases like DeFi, NFTs and Decentralized Apps (DApps), they have massive utility and that drives growth.
One of the coins I've bought, Polkadot, has the utility of creating interoperability.
This means the coin has the ability to enable cross-blockchain transfers for example: Ethereum to Cardano or Solana and Cardano.
Data integration is a pain in the world of tech which is why Polkadot has a big utility.
One good metric to look at when assessing utility is to look at the current projects which are being built on the blockchain.
For example, crypto gaming projects on Ethereum and Solana like Axie.
Or Metaverse projects like Decentraland or Sandbox.
Whenever big projects are announced, they create a lot of hype.
And you've got to be super careful that you don't buy directly after the pump. 4. History/Team/Founders
It's super important that you do research on the founders before you buy any cryptocurrencies.
Watch their media interviews.
And do your best to understand what their vision is.
Vitalik Buterin envisions Ethereum to be a world computer for developers to build DApps.
Gavin Wood, the founder of Polkadot, wanted Polkadot to be a solution to solve tribal warfare in the Blockchain ecosystems.
To give you an idea of what that is, the idea of tribal warfare exists in corporations too.
For example, if I own an Apple Macbook, it's super cumbersome for me to play computer games which are only Windows-Compatible.
It can-be-done but it's just highly inconvenient.
This is due to the competition between Apple and Microsoft.
Polkadot creates the quality of Interoperability which ensures that DApps do not get monopolized by a certain blockchain.5. Funding/Support/Partnerships
It's never a bad idea to "follow the money".
A while back, Sam Bankman Fried backed Solana to beat Ethereum for mass adoption and it was super interesting.
He was one of those who hodls Solana too.
I did a deeper research and I realized that Andreessen Horowitz and other prominent VC groups like Polychain Capital too invested in Solana.
News like that typically create a lot of bullish excitement.
While it's important to get to know the backers of the projects, you don't want to be buying blindly into it.
Which is why it's important that you study Point 1 to Point 4 closely.
You don't want to be the guy copying trades.
E.g. If Elon bought Dogecoin, good for him.
Don't buy Doge just because he bought it.
But it's not really a logical decision to do that unless you really understand it and it's money you can lose.6. Community Advocacy & Following
Finally, the last factor to look out for is the community of the cryptocurrency.
More specifically, the size, attitude and behaviour of the community.
A good community can compensate for terrible tokenomics and bad utility as we have seen Doge and Shiba Inu coins rise to the moon.
That said, you shouldn't overlook a coin's tokenomics and utility for its community.
I like to find coins which match all 6 of these criteria as possible.
A coin which matches all 6 criteria has a much higher probability of success than one which just qualifies for one or two.
So that's something for you to take note of.
When the stars are aligned, the chances of it succeeding is much higher.
Also, the last point I'm going to share today is related to an increasing trend I'm seeing in the market.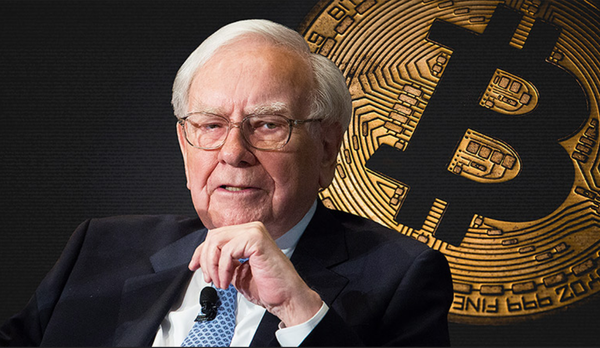 Lately, Warren Buffett caught my attention because he dismisses Cryptocurrencies saying that China did the right thing by banning them.
While the Buffett-style of fundamental investing has always been popular in the past…
What we're seeing today is a shift away from that…
To a new generation or arguably new style of investing in which people use a very different set of criteria to decide on what they want to invest in.
It's somewhat like Venture Capital investing for the masses.
(… that's partly why people are paying hundreds of thousands of dollars for a golden ape NFT or robot NFT).
Btw, NFT is a separate topic of which I'll discuss in another issue because it has MASSIVE social utility.
But yeah, I foresee in the future, investments assets won't be restricted to the traditional basket like bonds, stocks and property.
Oh wow, interesting times we live in.
That's all I have for this issue. I hope you find it an enjoyable read.
This list is not-exhaustive even though I did the best I can to summarize everything I learned.
So as always…. DYOR (Do-Your-Own-Research).
And before I end, there's a video on how to DYOR here.
Cheers,
ZachP.S. Blessed Christmas and a Happy New Year.