Hey there,
Lately, I saw a 25-year old Singaporean high-ticket closer get shredded on a prominent startup podcast.
The episode was pretty wild.
From claiming a $2.5K profit startup is worth $600K… to admitting and then denying that he joined an unethical business scheme.
That's just one… there are lots of similar stories today.
Gurus selling the moon when they haven't even launched a rocket to space.
Like it or not, as experts like Dan Lok, Grant Cardone and Russell Brunson become mainstream… as these folks scale their business, it gets more and more like a numbers game.
One where some people may prioritize their sales and closing over everything else… even morals and values.
When people are sold with the wrong expectations… they have the completely wrong mentality.
Which is why I made it a point to tone down my copy lately…
And I've decided to not entertain the idea of creating a copywriting course.
Now, sales and copywriting have a pretty big overlap.
And they're converging at a pace that is much faster than what you'd expect.
Case in point: Most of people didn't know about Makepeace or Halbert 30 or 40 years back… at least they weren't that prominent in mainstream culture.
But today… as ads become cheaper, things are changing.
My point is… Writing Copy is FINALLY becoming MAINSTREAM.
If you've done any form of MLM or selling… at one point, you might be taught to get people in the room and close them with a High-Ticket Selling presentation.
Because the sales process is proven…
I guess that was the "IN" thing 3 years ago when there was a certain "High-Ticket Closer" Certification Program peddled out there…
Today, gurus are running a similar program in a different way.
Copywriting is probably becoming the next "HTC" program out there…
There would probably be lots of people who are "wet behind the years" who think they know their stuff.
Lots of them have the same mindset as the 25-year-old marketer, which is…
I'm gonna write anything as long as they buy my stuff. (Well, it's not really their fault because they were sold the dream of being able to make 6 Figures while writing from their laptop and underpants).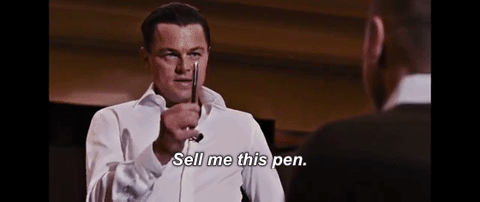 To give them credit, they probably know copy… and have some decent foundation given by DL or whoever… but they don't understand it at an experiential level.
I've personally made this mistake before… so I know.
To take a course and then expect to make 6 figures from it right away… it just doesn't make sense.
You need to get good at your craft.
And have the patience to work this out before you get your reward.
Most people unfortunately don't have the right expectations because they've learned the wrong things from the wrong people.
Now I've been writing copy for quite a while now and from what I can tell… there's a subtle shift going on in this space.
While Halbert and Sugarman stuff are useful… most of the hype-based selling principles are no longer relevant in this era because we see it everywhere.
People are sick and tired of you telling them you have something for them.
Lemme tell you what's easy to copy:
Copy Frameworks
Copy Formulas/Structures
Copy Tips
Copy Elements
I'm not saying that these things are not important but anyone can easily steal it and use it on their own.
On the flipside, there are things which aren't as easy to rip off:

Personality
Uniqueness
Paradigms or Models
Stories
Values
As you can tell… these things are much harder to steal because it's either more conceptual or it's non-scalable.
As the info space becomes a red ocean, it's far more important to focus on the second basket.
Because if you don't.
You're just going to be another coach or consultant.

Which is why it helps to learn about the UFO concept from Kenneth if you haven't… because it's probably the best framework you can use to create differentiation for your product niche.
This is so important in the Level 5 red markets that people rarely talk about…
Cheers,
Zach