Hi
Yesterday, one of my subscribers just asked me a question that I figured you might have too.
"Kenneth, what's the difference between learning Course Creation from you and Marissa?"
Great question.
In my "FIRE YOUR CLIENTS" workshop, I teached a couple of things – wealth vehicles, how to find profitable course niches and I shared the exact system I used to build my courses from scratch.
To put it simply, I'm brilliant at 2 things – Strategy & Systems.
I'm great at finding what works… and then duplicating that into a simple and replicable process so many of my students can follow to get results.
Marissa, on the other hand, is a bit different…

She's great at helping you find true alignment as a course creator (that's something I don't cover in GC).
This means she helps you to find your very own "best-fit" course which you can build.
A course that you're passionate about, great at teaching and pays well.

To put it simply, Marissa helps you to achieve true Ikigai as a course creator.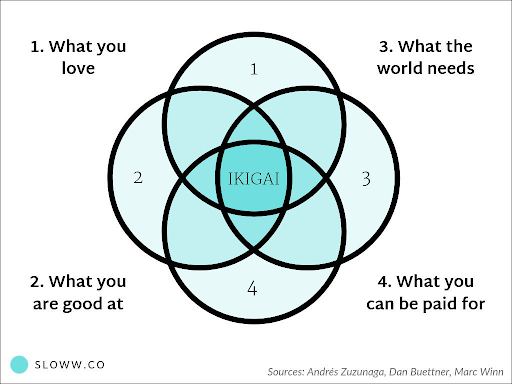 She does this by helping you find your course creator archetype.
And she's created a FREE quiz to get you moving fast!
>> Go here to take the Course Creator Archetype quiz now
Over the past decade, Marissa has taught thousands of students how to create impact and profit with online courses.
Being a course creator herself, she has made over $33M with her own courses and programs…
So she definitely knows a thing or two about what it takes to create a successful course!
The Course Creator Archetype is probably one of the most revolutionary ideas I have seen in the world of online entrepreneurship.
Because it helps entrepreneurs get over obstacles like overthinking and procrastination.
Once you discover your archetype and learn how to leverage it… you'd be practically unstoppable.
Discover your Course Creator Archetype and unlock YOUR unique advantage.


Let me know what your results are… and I can too help you out based on your Course Creator Archetype.
To the Pursuit of Dreams, Desire and Destiny,
Kenneth Yu
P.S. When you take the quiz, you'll also be invited to Marisa's FREE 5-dayCrack Your Course Idea Challenge — I highly recommend taking her up on that too!
Marisa is sharing her proven process to find your course idea AND make sure it's something people will want to buy… before you put any work into creating or launching it.
An incredible course idea starts with knowing your strengths…
Get started by unlocking your Course Creator Archetype now!